Welcome to Koyasan, Japan – a small sleepy town in Wakayama Prefecture, south of Osaka. Actually, the name Koya-San refers to Mount Koya, the mountain on which the town is located. However, the name is now also used to refer to the region and temples of Koyasan.
This small town houses a few unique attractions and is the center and birthplace of Shingon Buddhism. The best things to do in Koyasan include the region's 115-plus temples and temple complexes. They are home to about 600 monks. Many Japanese consider this place to be the spiritual center of Japan. And not without reason. Koyasan has a truly magical atmosphere, especially when you walk through the beautiful nature of this small town in the early morning hours.
Likewise, you can use your stay in Koya-San to spend the night in a temple together with monks. For many Japan fans and travelers, this is one of the highlights of their trip to Japan – even if you are not religious, of course.
Below you'll find everything you need to know for your trip to Koyasan, along with practical travel tips, the most popular sights in Koyasan, like Koyasan Cemetery, and much more.
Koyasan Facts
Considered the holiest place in Japan
Located in Wakayama Prefecture
Situated at an altitude of about 800 meters
Home to about 600 monks
Birthplace of Shingon Buddhism
(not so) Fun Fact: Until about 100 years ago, women were not allowed to enter the sacred Mt. Koya.
KOYASAN INFO BOX
Where to stay in Koyasan: Eko-In Tempel (Overnight stay in a traditional Japanese temple) or Guest House Tommy (Guesthouse in Koyasan in a family-like atmosphere)
The most popular activities & tours in Koyasan
Private Walking-Tour in Koyasan
Self-Guided Temple tour
Morning ceremony of the monks in Okunoin temple
Hiking in the region
Getting there: Make sure to check for flights in advance on flight comparison sights like Skyscanner Travel from Osaka by public transportation (train, cable car, and bus) or as guided day trip from Kyoto
Transport on-site: Best on foot or by public bus
Need Travel Insurance? Well insured with one of the world's most popular travel insurance for travelers: World Nomads.
Takayama Must-Have: Japan Travel Guide
Where is Koyasan, Japan?
Mt. Koya is located in Wakayama Prefecture, south of Osaka and Kyoto.
How to get to Koyasan?
The easiest way is to travel to Koyasan is from Osaka.
From Osaka, you can take a train from Namba train station to Gokurakubashi several times a day. From there, the cable car continues to Koyasan, which is about 800 meters above sea level.
It is advisable to buy the Koyasanticket at the Namba station for 2860 Yen (about 23 Euros), which includes round-trip and a bus flat on site.
Where to stay in Koyasan
Koyasan Temple Stay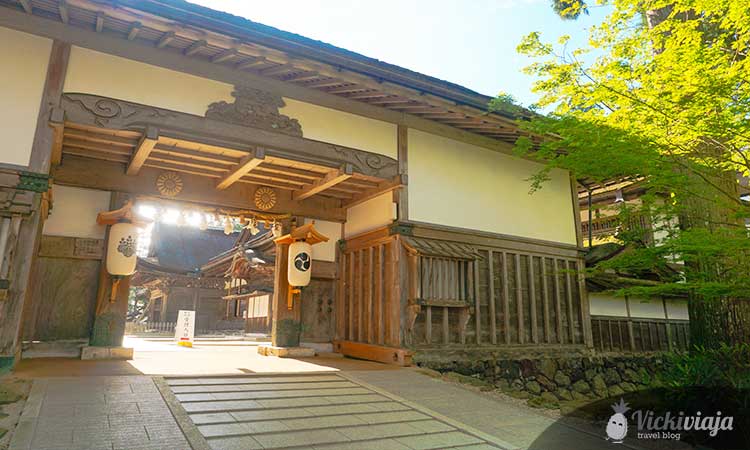 Normally, I list the accommodations of a place only at the end of the article. However, in Koyasan, your accommodation can already be one of the highlights of your trip. Because in some temples, you can stay overnight as part of a Koyasan Temple Stay.
During your stay, you will also have the opportunity to try one of the vegetarian dishes prepared by the monks. It's an incredible experience and gives you a unique chance to get to know the monks' daily lives and spend a day with them.
A popular temple to stay at is the Shukubo Eko-In Temple. This is a more than 1,000-year-old temple where you can join the monks in Buddhist morning rituals, fire rituals, or meditation. The temple is well located and is in close proximity to other important Buddhist temples.
Check further information, prices, and availability of the Eko-In Temple
Other temples that offer such a temple-stay are:
If you are not interested in a temple stay, Guest House Tommy is a great alternative. The owners welcome you in a family-like atmosphere and provide you with great Koyasan insider tips for your stay. You can also get a good breakfast in the café. The rooms are decorated in Japanese style. In the whole accommodation, a lot of emphases is placed on cleanliness.
Check more info, availability, and prices of Guest House Tommy
There are of course many more places to stay in Koyasan for all budgets and many more temples that offer overnight stays.
Check all accommodations in Koyasan on Booking.com
Best time to visit Koyasan
Every season has its advantages and disadvantages. Thus, a visit to Mount Koya can be an incredible experience in every season.
Spring in Koyasan
In the spring, the entire Wakayama prefecture blossoms in bloom – especially the cherry blossom time (Sakura) offers unique impressions of nature.
Summer in Koyasan
While it gets very hot in the whole country during the summer, the Koyasan at about 800 meters offers a nice cooling off from the summer heat. The huge trees provide additional shade. Therefore, Koyasan is also a wonderful summer destination.
Fall in Koyasan
Who does not love when the leaves are slowly turning and the woods appear in colorful autumn colors? If you're an autumn fan, you should also experience Koyasan in the fall.
Winter in Koyasan
The atmosphere of Koyasan changes during the winter from mystical to some sort of fairytale landscape. The surrounding onsen (thermal springs) of Wakayama Prefecture are all the more inviting at this time of the year.
The best Things to do in Koyasan
The Morning Ceremony of the Monks and offering in Okunoin temple
Opening Hours Okunoin Tempel: 06 am – 05.30 pm
Entrance Fee Okunoin Tempel: free of charge
Whether you spend the night in the temple or inn, everyone can attend the morning ritual at Okunoin Temple. This unique experience takes place every morning from 06-07 am. But you are not obligated to stay the entire hour. If you are staying near the door, you can leave the building at any time and unnoticed. The condition is that you behave quietly and don't disturb the ceremony in any way. Should be common sense, though. Don't you think?
The mausoleum offers an absolutely mystical atmosphere. No wonder, because the area is a popular pilgrimage point for believers from all over the country. It is dedicated to the temple founder Kobi Daishi, who lived in the first century AD. It is said that his soul remains here in eternal meditation.
Also, the popular Miroko stone is located here. There is often a small cluster of people around it. It is said that the stone inside weighs as much as your own sins. So if you manage to lift the stone with one hand, you seem not to have committed so many sins. Why don't you try it out while you're here?
Torodo – The Lantern Hall
We listened to the monks' prayer for a total of half an hour. After that, we decided to also look around the lantern hall (Torodo) next door. While you can still listen to the monks chanting in the background, you walk through a hall without artificial light with several corridors full of glowing lanterns. It is said that there are around 10,000 lanterns here. According to a legend, some of them have been shining since 900. Absolutely magical!
However, since this temple is one of the holiest places in Japan, photography is not allowed here. That's why I don't have a photo for you. But believe me, it is definitely worth a look inside.
The Okunoin Cemetery of Koya-San
In Koyasan you can find the largest cemetery in Japan. And this graveyard is absolutely impressive. Surrounded by huge trees you will find all kinds of tombstones and statues. Especially at night and in the early morning hours, a walk through the cemetery is totally recommended.
There are hardly any people, except a few monks, and there is a pleasant silence, interrupted only by the quaking of the frogs and the twittering of the birds. For us, it truly was a totally magical experience. We were absolutely thrilled.
Small tip: Better bring a jacket. Especially in the early morning hours, it can still be a bit chilly even during the summer months.
The fact that these stone figures decorated with little caps and bibs look like babies is not just coincidental. Because each of these stone figurines represents a baby that has died. The poor parents place them here to express their grief and to commemorate their child who has died.
The Mount Koya Temples
In addition to the giant cemetery, you will find in Koyasan also a lot of temples. Get a map and pick out some temples you want to visit, or just take a walk through the village. You'll probably pass by a lot of temples that catch your attention.
Daimon – The Great Gate
The Great Gate, also called Daimon, is considered the entrance gate to the mystical Mt. Koya. Even today, the impressive large red gate welcomes you on your way to the spiritual sights of Koyasan. The huge gate also marks the end of an important Japanese pilgrimage route leading to the spiritual Mt. Koya.
Danjo Garan Temple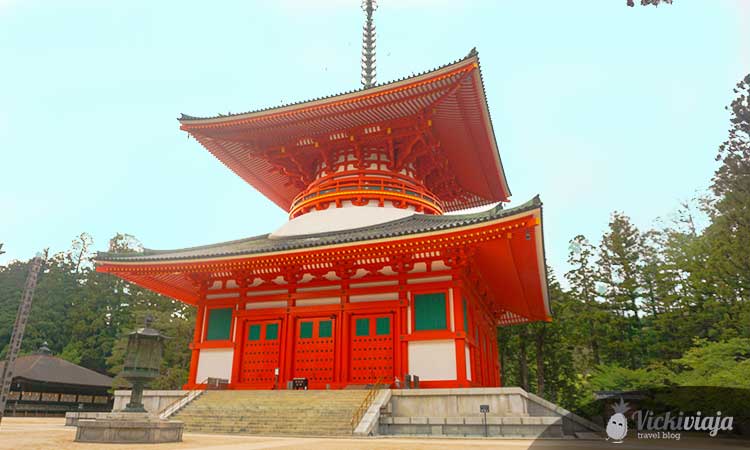 Opening Hours Danjo Garan Temple: 24 hrs
Entrance Fee Danjo Garan Temple: free of charge
Opening Hours Konpon Daito Pagoda & Kondo Hall: 08.30 am – 05 pm
Opening Hours Konpon Daito Pagoda & Kondo Hall: 500 Yen (ca. $ 3,50) per attraction or 2500 Yen (ca. $ 18) for Koyasan-Ticket
Just a short 10-minute walk from Daimon Gate, we find the first and one of the most impressive temples in Koyasan, the Danjo Garan. With its 45-meter tall two-story red and white Japanese Tahoto-style grand pagoda, the Konpon Daito, it's hard to miss this temple in the center of town.
But also the wooden Kondo Hall is located on the temple grounds. As one of the first temple halls built in the city, it is considered one of the most important in Koyasan's founding history. This is despite the fact that the hall is not the original one. Because over the years, it has repeatedly fallen victim to fires. The hall as you find it here today dates back to the 1930s.
Fun Fact: It is said that the founding father of the city, Kobi Daishi, once threw a religious object from China toward Japan. After some time, he found it in a pine tree right here. Thereupon he decided to find the temple complex and started building the Danjo Garan temple complex here. However, he himself could not finish it before his death, so his successors finished the work on the complex after his death.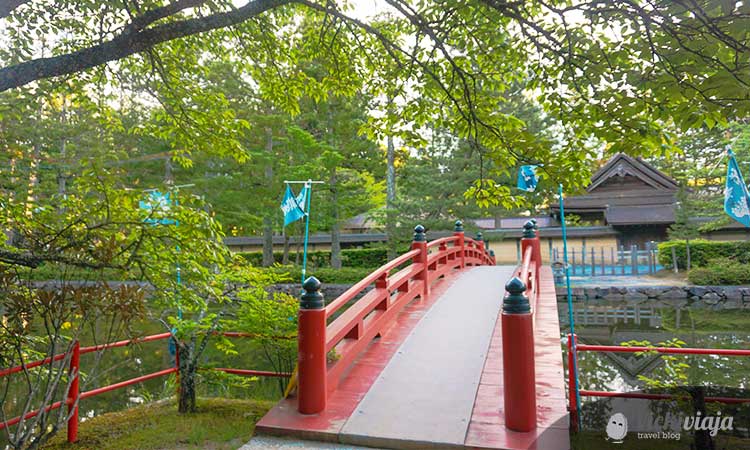 Kongobuji Temple and Stone Garden
Opening Hours Kongobuji Temple: 08.30 am – 05 pm
Entrance Fee Kongobuji Temple: 500 Yen (ca. $ 3,50) or 2500 Yen (ca. $ 18) for Koyasan-Ticket
The next temple on our list is considered the main temple and thus of great significance in Koyasan. Kongobuji Temple, built in the 16th century, is a great example of Japanese temple architecture. The temple should be entered barefoot in typical Japanese fashion. Inside, it is especially worth visiting the Ohiroma Room, which displays magnificent paintings. Probably the most outstanding attraction inside is the painted sliding doors in Japanese style.
In the neighboring Willow Room, the architect of the temple can be commemorated, as he once began ritual suicide in this room.
In addition to the interior of the temple, the rock garden of the temple complex is also worth a visit. Banryutei Rock Garden is considered the largest rock garden in Japan and is filled with stones from Shikoku, the birthplace of the city's founder Kobi Daishi.
Kongo Sanmaiin Temple
Opening Hours Sanmaiin Temple: 24 hrs
Entrance Fee Sanmaiin Temple: free of charge
Sanmaiin Temple is popular, especially for its connection with nature. With its wooden two-story pagoda and beautiful garden located here, it is considered one of the most beautiful temple complexes. Moreover, you have the opportunity to stay overnight in the temple complex, as there is a hotel located here.
Hiking in Koyasan
Besides unique temples and the spiritual culture of the place, Koyasan also welcomes hiking enthusiasts from all over the world. In the spectacular landscapes of the region, a hike is particularly worthwhile – and that at any time of year. Check with your local accommodation for the best routes or join a hiking group.
FAQ about visiting Koyasan
How many days in Koyasan?
To discover the most important sights in Koyasan, one day is usually enough. If you like hiking or nature, a stay of 2-3 days might be worthwhile.
How to get from Osaka to Koyasan?
To get from Osaka to Koyasan, take the train from Osaka Namba Station to Gokurakubashi. From here, you can take the cable car and then the bus to the center of Koyasan.
How to get from Kyoto to Koyasan?
To get to Koyasan from Kyoto, you must first take the direct train to Osaka. From here a train goes to Gokurakubashi Station. Once there, you can take the cable car and then the bus to the center of Koyasan.
Is a Koyasan Temple Stay worth it?
Opinions about the temple overnight stay in Koyasan differ widely. While the night in the temple is a real highlight for some, others find it rather unspectacular or even uncomfortable. So it all depends on your personal interest in Buddhism and Japanese temple culture.
What currency is used in Koyasan?
In Koyasan, as in the rest of Japan, the yen is used. One US dollar is equivalent to about 137 yen. You should always have some cash with you during your trip.
What are the temperatures in Koyasan like?
In general, there are four seasons in Koyasan, as well as in the surrounding area. Accordingly, the temperatures change depending on the season. In general, however, it can be somewhat cooler than in the surrounding area due to the higher altitude (about 800 meters). In winter, it can also snow.
More Japan?
Make sure to also read our following guides in order to find the best places to visit in Japan.
---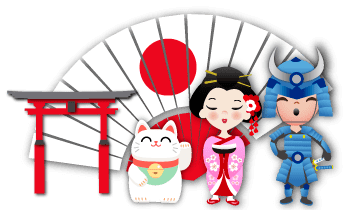 Interested in Japan?