In the past times, Kanazawa was one of the most important cities in Japan. Unfortunately, nowadays, too many travelers skip Kanazawa, the capital of Ishikawa Prefecture. However, this Japanese city has it all. The things to do in Kanazawa are full of exciting history, great architecture, traditions, and culture – and compared to Tokyo, Osaka, and Kyoto, they are still quite an insider's tip in Japan.
In this article, we would like to take a look at the best things to add to your Kanazawa itinerary and give you some practical information and travel tips along the way. So let's jump right into it.
Kanazawa Facts
Used to be Japan 2nd biggest city (after Kyoto) during World War II
Is located about 150 km North of Nagoya
The Modern City of Kanazawa was created in 1889
literally translated, the name means Marsh of gold
Things to do in Kanazawa – Itinerary
Nagamachi Samurai District
Where? Near Korinbo Bus Station
In the city's Samurai District, you can find many museums and restored samurai houses that offer an interesting insight into the life of the samurai in ancient Japan. Stroll through the alleys of this idyllic district and travel back to the Edo period of the samurai.
The location of this district was not chosen by chance. Because the proximity to Kanazawa Castle was important for the life of the samurai with their families. Many of the buildings have been preserved true to history to give you an exciting glimpse into the lifestyle of the samurai.
Many of these establishments have an entrance fee that usually ranges from 100 to 550 yen (about $ 0.75 – $ 4). However, there are also houses that you can visit at no charge. The real highlight of this neighborhood, however, is simply walking around and letting the atmosphere of this traditional neighborhood wash over you.
Kanazawa Castle Park & Gyokuseninmaru Garten
Opening Hours Kanazawa Castle Park: 7 am – 6 pm (October – February: 8 am – 5 pm)
Entrance Fee Kanazawa Castle Park: free of charge
After admiring the Samurai District of Kanazawa, we continue to the beautiful Castle Park. The park is located right next to the castle (what a surprise at the name!) A visit is highly recommended because the castle park is perfect for nature walks while staying in the city of Kanazawa.
In fact, the castle park is one of Kanazawa's main attractions. Already at the entrance, the imposing Ishikawa-mon Gate awaits you, one of the last remnants of the castle, which burned down almost completely during a fire at the end of the 19th century. It is hard to believe that the mighty building that can be found here today comprises only two defensive towers and a long warehouse.
Gradually, some of the gates are being rebuilt according to the original construction and opened to the public. The main tower burned down already at the beginning of the 16th century. The spot where this tower once stood is now a great vantage point that gives you a good view of the reconstructed parts of the castle.
Gyokuseninmaru Garden
The Gyokuseninmaru is the former castle garden. Since 2015, it has reopened its doors to visitors who want to get an impression of this lovely place. The idyllic landscaped garden is also home to a traditional tea house overlooking the green spaces.
If you stop by after sunset on Fridays or Saturdays, you will also be able to experience a wonderful illumination of the garden, designed to highlight the season.
Kenrokuen Garden Kanazawa
Opening Hours Kenrokuen Garden: 7 am – 6 pm (October – February: 8 am – 5 pm)
Entrance Fee Kenrokuen Garden: ¥ 320 (ca. 2.20 €/$ 2.45)
Walking through the impressive Ishikawa Mon Gate, on the other side of the castle, you enter the picturesque Kenrokuen Garden. With its beauty and neatness, it clearly stands out from other gardens in Japan. It is rightly considered one of the three perfect gardens in Japan.
Inside the garden park, you can find a lake that even has its own little island within. We were amazed at how beautifully this traditional Japanese garden has been laid out. The scenic garden has been here since the end of the 19th century and has delighted locals and visitors of different generations.
The unique thing about this garden, apart from its peaceful atmosphere and beautiful landscape, is that it seems to look completely different every season.
The name of this romantic garden can be translated as "Garden of Six Sublimes". This name refers to the six attributes of Chinese landscape theory, spaciousness, seclusion, naturalness, longevity, abundance of water, and wide views, all of which can be found in Kenrokuen Garden.
The walk through this wonderful garden is definitely worth it. We could have spent hours here during our visit to discover even the last corner of this artistic place. Stroll through the park, snap some great photos, or take a seat at one of the teahouses where you can enjoy traditional Japanese tea with a view over the green spaces.
Extra tip: Kenrokuen Garden is surrounded by cherry trees, making it a real treat during the Japanese cherry blossom season, known as sakura.
Kanazawa Castle – Gojukken Nagaya Storehouse
Opening Hours Kanazawa Castle: 09 am – 04 pm
Entrance Fee Kanazawa Castle: ¥ 320 (ca. 2.20 €/$ 2.45)
Inside the castle park stands the impressive Kanazawa Castle, once the seat of the Maeda clan, one of the richest clans of the Edo period. What looks very impressive from the outside is, sadly, a bit disappointing from the inside.
There are very few exhibits in the castle and even less information. As a result, the wooden corridors seem pretty cold and empty. Having previously viewed Matsumoto Castle, Kanazawa Castle was honestly fairly underwhelming.
However, what we found out only after our visit is that this emptiness has a reason: Kanazawa Castle burned down several times over the past few centuries. The last major fire occurred in 1881, and all that remains of the once magnificent castle is the Ishikawa Mon Gate, two guard towers, and a storehouse. And it is this storehouse, Gojukken Nagaya, that you can visit here. For a warehouse, it's hardly surprising that the corridors are so empty, is it?
The warehouse also connects the two protective towers of the former castle, which were rebuilt to the original after the fire. You can visit these as well.
Unless you're a super fan of Kanazawa's history or architecture, I recommend skipping the visit inside in favor of spending more time in the castle garden or the other attractions in Kanazawa.
Chaya Districts – Die Geisha Districts in Kanazawa
Where? Higashi Chaya-Gai District, Nishi Chaya-Gai District & Kazue Machi-District
Another attraction of Kanazawa is the three Geisha Districts. In all three districts, you can encounter geishas, although the neighborhoods differ from each other in some details.
The word chaya, by the way, stands for the typical Japanese traditional tea houses that can still be found in these historic districts of Kanazawa.
Higashi Chaya-Gai
The Higashi Chaya Gai district is the largest and most popular of the three geisha districts. There are plenty of traditional teahouses to be discovered here. Although many of the establishments no longer operate as teahouses these days or are only available to invited guests, the Edo period atmosphere is still maintained somehow.
Stroll through the alleys of the district past traditional wooden houses and old teahouses, and visit miso and rice stores and teahouses. And maybe you will run into a real geisha.
If you can only visit one of the districts due to time constraints, this one is probably the best for you.
Kazue Machi
If you're coming to the geisha quarters for photos, Kazue Machi will probably be your favorite. With its location next to the river, its rather low tourist traffic, and its traditional buildings, Kazue Machi looks like a photographer's dream.
If you're looking for stores and traditional teahouses, one of the other neighborhoods is probably more suitable for you. Ideally, however, would be to visit all three districts.
Nishi Chaya-Gai
The Nishi Chaya-Gai district in Kanazawa is popular for its luxury Japanese restaurants called ryotei. Apart from the luxury restaurants, there are also a few stores housed in the old tea houses. The district is smaller and less touristy than the Higashi Chaya Gai district but also a bit more remote.
Of the three districts, there is probably the least to discover here for international visitors.
Oyama Shrine
Opening Hours Oyama Shrine: 24 hours
Entrance Fee: free of charge
Oyama Shrine is a Shinto shrine in the heart of Kanazawa. It was once built for the clan head of the Maeda clan and his wife. Today it is considered one of the most popular shrines in the region.
The main attraction is the western gate of the shrine. It looks so very different from other traditional gates in Japan. And there's a reason for that: namely, the gate was designed by a Dutch architect and thus clearly shows European influences.
Fun Fact: The shrine once stood in a different location (Mount Utatsu) but was later moved to its current location.
The Kanazawa Hyakumangoku Matsuri Festival
When: On the first Saturday in June (since 2007)
Does your visit to Kanazawa coincidentally (or not so coincidentally) fall on the first weekend of June? Then you should not miss the opportunity to visit this great festival. The biggest festival in the city is dedicated to the memory of the warriors of the region in historical times.
The most popular part of Hyakumangoku Matsuri in Kanazawa is the Hyakumangoku Parade, which runs through the entire downtown area. The parade lasts about two hours and has a lot to show. It represents the entry of Lord Maeda Toshiie and his entourage into Kanazawa.
There is a lot to see. Besides clubs and associations introducing themselves, there is music and even geishas and samurais. In addition, some of the clubs give small show performances. So there is dancing, music, and much more. We were so fascinated by the presentations of the parade participants that we easily forgot how cold the ground was on which we sat for the entire two hours during the parade.
The parade then spreads out in the city center, especially in front of the train station. More and more clubs and individuals join them for dancing and musical performances. It seems almost as if the whole city is on its feet, singing and dancing together.
Omicho Market
Opening Hours Omicho Market: 09 am – 05 pm (depending on the stand); many are closed on Wednesdays
Entrance Fee: free of charge
Would you like to experience a traditional market in Kanazawa and dive deeper into the culture and local identity of this special city? Then Omicho Market is definitely the place for you.
With more than 170 market stalls, everyone will find exactly what they are looking for. For the most part, fresh fish and seafood are offered here. But there are also other local products such as fruits and vegetables, flowers, or sake on offer.
Myoryuji Temple
Tour Hours Myoryuji Temple: 09 am – 4 pm, registration required, access with a tour guide only. Tour in Japanese with English information
Entrance Fee: ¥ 1.000 (ca. 7 €/$ 8)
Myoryuji is a popular temple in Japan, especially among Japanese visitors. After all, this temple is mainly known as a ninja temple ("ninja-dera"). And who never wanted to visit a ninja temple, am I right?! And that, although it does not really have much to do with real ninjas in the first place.
Its unusual nickname instead comes from the temple's layout: trapdoors, secret passages, and various traps can be found in this unique temple.
If you want to join a tour (in Japanese), you should definitely book in advance.
Try Okonomiyaki
On our second evening in Kanazawa, we went together with our hosts to a so-called Okonomiyaki restaurant. I can only recommend this delicious Japanese food.
In the middle of the table, you have a kind of grill on which the food is prepared. By the way, the original Okonomiyaki comes from Osaka. It is a type of gratinated omelet.
But there is also Tokyo- and Hiroshima-style Okonomiyaki. In Kanazawa, we were allowed to try all three varieties. In the Tokyo variety, you'll find mostly vegetables and cheese. That was my favorite, by the way. Eduardo was very fond of the Hiroshima version. With seafood and noodles. But all three were incredibly delicious and are absolutely recommendable!
21st Century Museum of Contemporary Art
Opening Hours 21st Century Museum: Sun + Tue – Thu: 10 am – 6 pm; Fri + Sat: 10 am – 8 pm; closed Mondays
Entrance Fee 21st Century Museum: ¥ 450 (ca. 3.20 €/$ 3.50)
Many visitors are so absorbed in Kanazawa's unique architecture and gorgeous gardens that they miss the fact that there is so much more to discover in the city. A great example is the Kanazawa Museum of Contemporary Art or Kanazawa Nijūichiseiki Bijutsukan, as it is called in Japanese.
Inside the museum are lots of impressive works by Japanese and international artists. But not only the works inside are artistically designed. Even the building of the museum is unique.
The museum was designed in a circular shape with no real exterior facade. In this way, visitors are encouraged to view the artworks from more than just one angle.
I'll be honest, we didn't visit the museum during our trip as neither of us is big fan of contemporary art. However, since the museum is one of the most popular art museums in Japan, it speaks for itself.
Kanazawa Station – Tsuzumi-Mon
The last sight on our list is probably the first attraction you'll see when you get off the train: Kanazawa Station.
While the station itself doesn't offer much in particular, the real sight of the station is right outside the doors of the building – and that is the city's giant torii. The giant torii, the kind of gate usually found in front of Japanese temples, has mainly symbolic significance.
On the one hand, the giant torii represents that Kanazawa is a spiritual city but also a city full of culture. The columns of the torii are shaped like a tsuzumi, a traditional drum of the city's traditional Goh Theater. This drum shape also serves as an indication of the city's long history.
However, the Tsuzumi Gate also has practical uses. With its huge wooden structure, it can serve as an umbrella for some visitors.
How to get to Kanazawa
Getting from Takayama to Kanazawa
Travel Time: ca. 2 hours
Price: Bus: ¥ 3.600 (ca. 25 €/$ 27); Train: ¥ 6.500 (ca. 45 €/$ 50 or Japan Rail Pass).
Buses between Takayama and Kanazawa run several times a day. If possible, a stopover in the traditional small village of Shirakawago is recommended. You can also do the Shirakawago tour as a day trip from Kanazawa or go from Kanazawa to Takayama.
Getting from Osaka to Kanazawa
Travel Time: Train: ca. 3 hrs 30 Minutes; Bus: 5 hrs 35 Minutes
Price: Train: ¥ 10.000 (ca. 70 €/$ 76 or Japan Rail Pass); Bus: ¥ 5.500 – 8.500 (ca. 40 – 60 €/$ 42 – 65).
From Osaka or Kyoto to Kanazawa, you can either take the train or the bus. The train is much faster and included in the Japan Rail Pass, while the bus is much cheaper. Both options depart from Osaka several times a day.
Getting from Tokyo to Kanazawa
Travel Time: Train: ca. 2½ – 3 hrs ; Bus: 7-8 hrs
Price: Train: ¥ 14.000 (ca. 100 €/$106 or Japan Rail Pass); Bus: ¥ 6.000 – 8.000 (ca. 42 – 55 €/$ 45 -60).
While the plane is theoretically also an option to get from Tokyo to Kanazawa, we recommend taking the bus or train. There is a direct connection between Tokyo and Kanazawa that takes you from one Japanese city to the other in under three hours. The train route is covered by both the JR Rail Pass and the Hokuriku Arch Pass* (which is especially worthwhile for round-trip travel).
The bus, on the other hand, takes several hours but is a lot cheaper.
Both options run several times a day.
*Hokuriku Arch Pass: 24,500 yen (about €175/$185) for seven days between Tokyo and Osaka in the Hokuriku region.
Where to stay in Kanazawa
The best Budget accommodation in Kanazawa
This 2-star accommodation with a terrace is ideal for budget travelers. You can choose between capsule beds and private rooms. The accommodation is located very close to Kanazawa Castle.
Check more info, prices, and availability
The best Hotel in Kanazawa
This 2-star hotel is a 15-minute walk from Kanazawa Station. Each private room features air conditioning, a seating area, a flat-screen TV, a hairdryer, an electric kettle, a refrigerator, and a desk, as well as a private bathroom.
Check more info, prices, and availability
The best luxury Hotel in Kanazawa
This 4-star hotel has panoramic views, 8 restaurants, and stores, and is right next to JR Station. All rooms have a private bathroom, a flat-screen TV, a bathtub, a shower, a hairdryer, and a yukata bathrobe.
Check more info, prices, and availability
FAQ about traveling to Kanazawa, Japan
How many days should I visit Kanazawa?
Ideally, you should take 2-3 days to discover this Japanese city. However, if you have less time, you can see the most important places in Kanazawa in one day.
What is Kanazawa famous for?
The Japanese city of Kanazawa is best known as a traditional geisha and samurai city. Because of this, some might even call it "Little Kyoto".
What is the best travel time to visit Kanazawa?
The best time to visit Kanazawa is during the cherry blossom season (Sakura) in spring (beware, it can get crowded!), as well as March – mid-June and September to mid-November.
Is Kanazawa dangerous?
The Japanese city of Kanazawa is considered a very safe destination with very few pickpockets and tourist traps and can usually be visited without any problems.
Can I visit Kanazawa on a day trip from Tokyo?
Theoretically, a day trip from Tokyo to Kanazawa is possible. With the direct train connection, you can reach Kanazawa from Tokyo in less than three hours. For a round trip, you pay about 175 €/ $ 182 with the Hokuriku Arch Pass.
---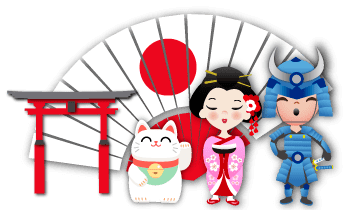 Interested in Japan?